GORODISSKY & PARTNERS 
PATENT AND TRADEMARK
ATTORNEYS IP LAWYERS 
since 1959
IP days in Perm Territory, Russia
26 April - 29 April 2016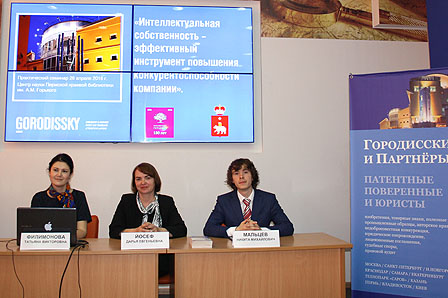 Daria Yosef, Regional Director, Nikita Maltsev, Lawer and Tatiana Filimonova, Lawer (all from Gorodissky & Partners, Perm) participated in IP days in the Perm Territory.
Daria Yosef gave a presentation on "Innovations activity of the Volga Federal District companies", Nikita Maltsev spoke on "Review of the regional court practice on trademark rights. Effective litigation strategies" and Tatiana Filimonova spoke on "Trade secrets in a company: organization, docketing, kinds of liability, court decisions review".
The program of the IP Days hosted by branch office of Gorodissky & Partners in Perm in cooperation with the Ministry of industry, business and trade of Perm territory, Perm business development fund and Center for sciences of Perm territory besides the seminar included daily consultations on patent and copyright laws, legal actions against unfair competition and anti-counterfeiting.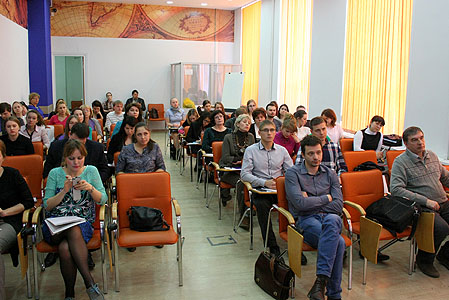 Back