GORODISSKY & PARTNERS 
PATENT AND TRADEMARK
ATTORNEYS IP LAWYERS 
since 1959
Moscow Quality 2017 Awards
10 November 2017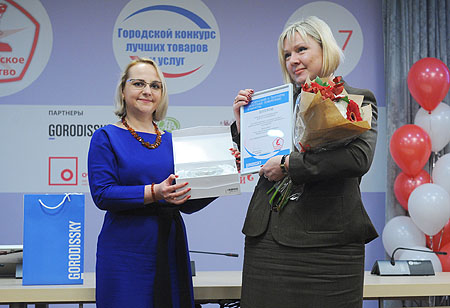 Tatiana Pogrebinskaya, Ph.D., Trademark Attorney, Counsel (Gorodissky & Partners, Moscow), participated in the Moscow Quality 2017 Award Ceremony held in the Moscow Chamber of Commerce and Industry.
Gorodissky & Partners law firm - a legal partner of Moscow Quality 2017 Awards, traditionally establishes own nomination "Up to Date" for entrepreneurs focused on the protection of their intellectual property in Russia and abroad. This year, the Mikoyan meat factory was awarded with this nomination.
Gorodissky & Partners received an honorable award for significant contribution to the organization of the event.
Congratulations to all the winners of the "Moscow quality-2017 Awards"!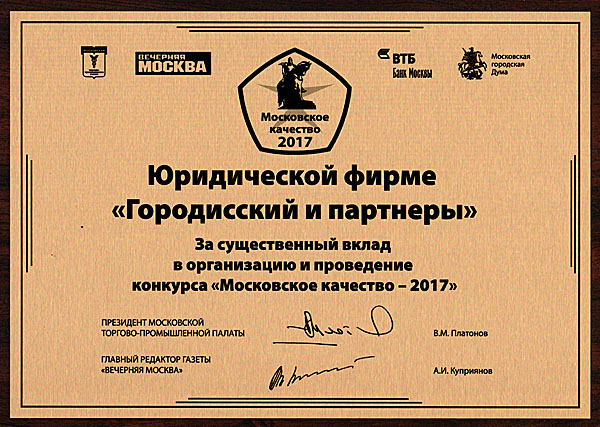 Back