GORODISSKY & PARTNERS 
PATENT AND TRADEMARK
ATTORNEYS IP LAWYERS 
since 1959
The Innovation & IP Forum and Awards
30 January 2019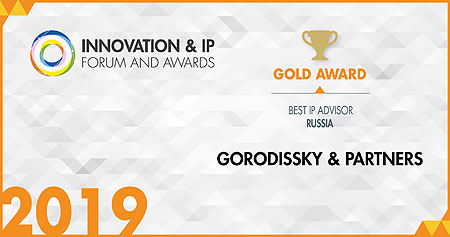 Olga Yashina, Lawyer, (Gorodissky & Partners, Moscow), took part at the discussion in the frame of the session "Trademark Litigation: New Strategies to Fight Counterfeiting" at the Innovation & IP Forum and Awards, organized in Paris.
Over 500 attendees discussed challenges and opportunities in the field of enforcement and protection of trademarks and patents, exchanged their experience in IP litigation and other related rights.
As part of the Forum, an award ceremony was held where Gorodissky & Partners was awarded with the prize as the Best IP Advisor in Russia.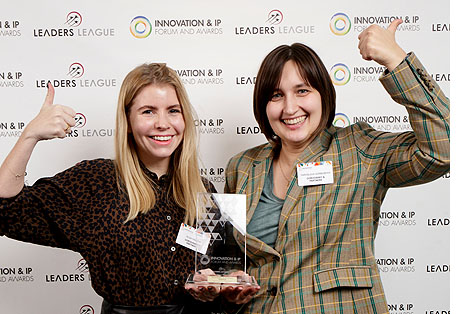 On the photo: Olga Yashina, Lawyer, (Gorodissky & Partners, Moscow) and Yaroslava Gorbunova, Senior Lawyer, Trademark Attorney (Gorodissky & Partners, St. Petersburg)
Back