GORODISSKY & PARTNERS 
PATENT AND TRADEMARK
ATTORNEYS IP LAWYERS 
since 1959
Conference "IP for SMEs of Bashkortostan" in Ufa
16 October 2018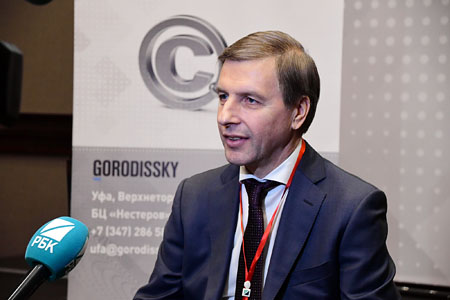 Valery Medvedev, Managing Partner, Russian & Eurasian Patent Attorney, Trademark Attorney, Alexey Kratiuk, Partner, Trademark Attorney, Anton Melnikov, LL.M., Senior Lawyer (all from Gorodissky & Partners, Moscow), spoke at the Conference " IP for SMEs Bashkortostan", organized by Media group RBK in association with Gorodissky & Partners.
The Conference was attached to the opening of Gorodissky Branch in Ufa. The representatives of industrial, commercial, service companies, research and financial organizations, business development consultants, lawyers, patent/trademark attorneys, marketing and advertising specialists and brand managers attended the Conference.
Among speakers also were Vera Alyabyeva, Vice-President of the CCI of Bashkortostan, Irina Abramova, The Public Chamber of Bashkortostan, Guzaliya Shangareva, Head of Patent Department of Bashkir State University, Rafail Gibadullin, Business Rights Commissioner and others.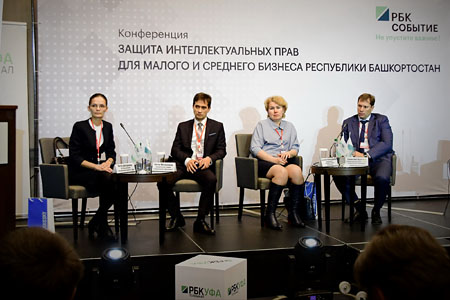 At the conference were discussed the role and importance of innovations, intellectual property, licensing and franchising for successful development of production and entrepreneurship in Bashkortostan, as well as modern trends in protection of intellectual property.
Back