GORODISSKY & PARTNERS 
PATENT AND TRADEMARK
ATTORNEYS IP LAWYERS 
since 1959
The International Legal Alliance Summit & Awards
28 June 2018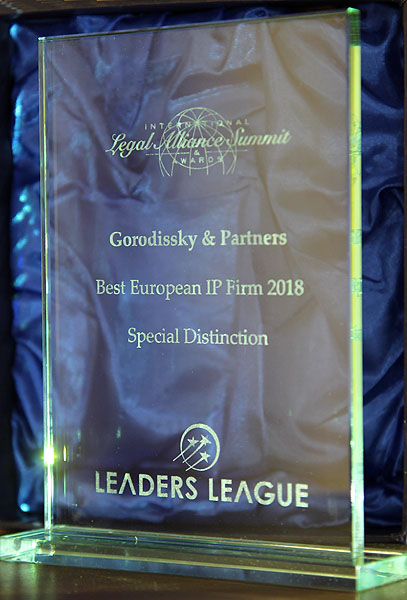 Yury Kuznetsov, Partner, Russian & Eurasian Patent Attorney, Head of Patent Practice (Gorodissky & Partners, Moscow), Viacheslav Rybchak, Partner, Trademark & Design Attorney and Ilya Goryachev, Senior Lawyer, (all from Gorodissky & Partners, Moscow), took part in The International Legal Alliance Summit & Awards, held in New York, USA.
Within the frame of the event Yury Kuznetsov organized a Panel "Outside Counsels' Look at Collaboration with In-houses", where he acted as a moderator and a speaker.
During the Summit, the best law firms and departments were rewarded, where Gorodissky & Partners was awarded for special distinction as "The Best European IP Firm 2018".
The Summit gathered over 450 participants, including representatives of business, leading law firms and public authorities from 40 countries.
Back