ABOUT MIKHAIL GORODISSKY
Law firm "Gorodissky and Partners" bears the name of one of its founders — a famous Soviet and Russian specialist in the field of intellectual property Dr. Mikhail Gorodissky (1927-2002), Honored lawyer of the Russian Federation, Russian and Eurasian patent attorney. Mikhail Gorodissky was one of the most distinguished IP lawyers.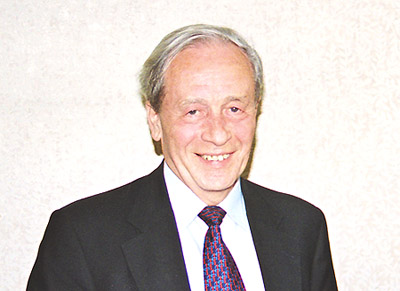 After graduating from the Faculty of Law of the Institute of Foreign Trade and working for the USSR Ministry of Foreign Trade, the firms "Licensintorg" and "Mezhkniga", Mikhail Gorodissky joined our firm and led it until 1998. He was instrumental in the development of national IP legislation and law enforcement practice, he advocated accession of the Soviet Union to the Paris Convention for the Protection of Industrial Property, he stood behind the emergence of the Eurasian Patent Convention and creation of the Russian and Eurasian institutes of patent attorneys.
Mikhail Gorodissky was a member of government and parliamentary commissions and working groups for the preparation of legislative acts for IP rights protection, he was a member of official government delegations as an IP expert-consultant. For many years, Mikhail Gorodissky was an Arbitrator of the International Commercial Arbitration Court under the Russian Chamber of Commerce and Industry, and President of the National AIPPI Group.
He is the author of the book "Licenses in Foreign Trade of the USSR", as well as numerous articles in specialized publications. Mikhail Gorodissky was a brilliant speaker and regularly spoke at the national and international congresses and conferences.