Russian court issues controversial decision in RED SQUARE case
30 May 2019
Background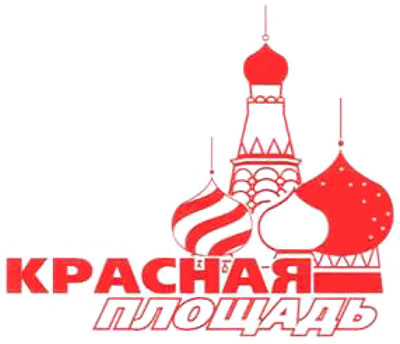 The Red Square, which is the heart of the Russian capital, is a major tourist attraction. The proclivity of businesses to use such name in their interest may be understandable. A company named LLC Red Square registered the eponymous trademark RED SQUARE in Classes 36 and 37, even though the goods at issue (metals, ores, construction materials and insurance services) had little association with the Red Square. Two years ago, the company went bankrupt and the trademark was held in abeyance for some time. Subsequently, Azamat Ibatullin, an entrepreneur from the city of Ufa, filed a request to assign the mark to himself and register it in his name.
Ibatullin is a notorious trademark squatter. He has registered many trademarks in his name, including TOP GEAR - which resulted in a conflict with the BBC. The reason why he sought to obtain the trademark RED SQUARE is unclear.
Patent office decision
The patent office refused to register the assignment. The office found that, if the entrepreneur produced and sold goods under that mark, this would confuse consumers with regard to the place of production - as Ufa is some 2,000 kilometres away from Moscow. In addition, the patent office stated that the Red Square is a famous and significant square in Russia, has a stable connotation and unequivocally points to a geographical location at the centre of Moscow. Further, the trademark at issue included the image of orthodox church domes, thus creating an evident association with the Red Square.
The entrepreneur appealed the decision.
Court decision
The court rejected the arguments of the patent office, stating that the location of the manufacturer of the goods was not important for the consumers, as neither the quality nor the characteristics of the goods depend on where the manufacturer resides. What is important is the place of manufacture of the goods, which may be different from the location of the manufacturer. The registration of the trademark could not, by itself, mislead consumers.
Comment
The judgment of the court raises the following question: if the place of manufacture is the important factor, does this imply that the production of the goods will take place in Moscow? This is unlikely, especially as the goods at issue mainly relate to heavy industry. Arguably, if a product is labelled with the trademark RED SQUARE, there will inevitably lead to a false association with the geographical location.
In this connection, it seems that the patent office followed a more realistic approach when it refused to register the assignment of the trademark in the name of the entrepreneur. However, the patent office took a different position in a similar case involving a beauty parlour named 'Chicago' in Saint Petersburg.
The court judgment was handed down in May 2019 and may still be appealed.
Back