GORODISSKY & PARTNERS
INTELLECTUAL PROPERTY
& TMT LAW
Fifteen IP Professionals OF Gorodissky & Partners Recognized in Best Lawyers® Ranking
10 June 2021
Fifteen IP attorneys and lawyers from Gorodissky & Partners were included in The Best Lawyers™ in Russia in the fields of Intellectual Property and Litigation: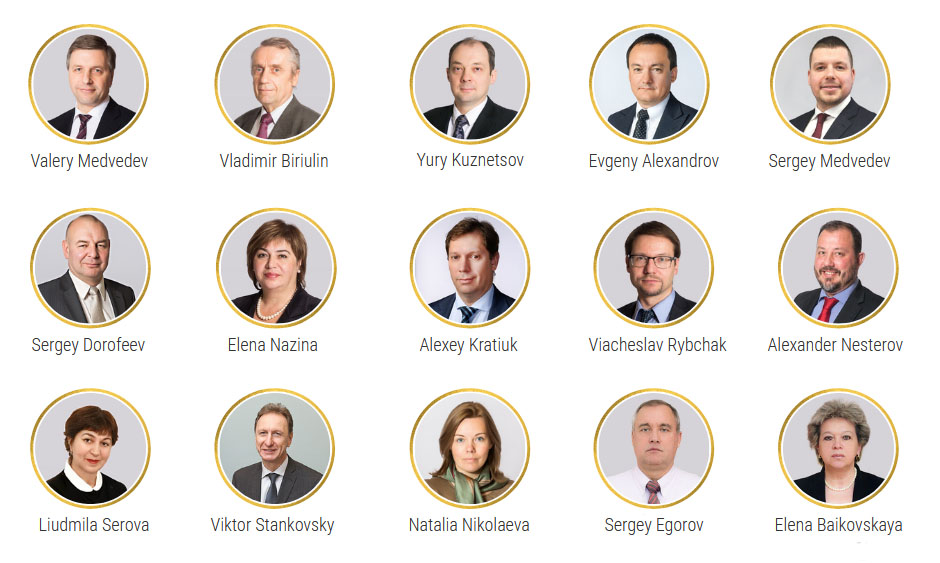 Sergey Medvedev, Ph.D., LLM, Partner, was named The Best Lawyers™ Privacy and Data Security Law "Lawyer of The Year" in Russia.
Valery Medvedev, Managing Partner of Gorodissky & Partners: "This ranking is one of the most recognized international resources in the legal community. We are thrilled that such a representative group of our attorneys has been included in the ranking according to the recommendations and reviews of our peers and clients.
And, of course, I congratulate Sergey Medvedev on such a high professional recognition. Sergey has vast experience in IP and TMT, successfully represents national and international clients, actively work in professional associations, being a member of IAPP, PrivacyRules, ABA (Section IP law), INTA, LES, IFA, as well as Deputy Chairman of the Committee on Intellectual Property of CCI France Russie. He regularly speaks in Russia and abroad, and is often published.
We are honored to be recognized by Best Lawyers®. Our team is proud to be among the best lawyers in Russia in: Intellectual Property Law, Litigation, Privacy and Data Security Law. Taking this opportunity, I would like to congratulate my Russian and foreign colleagues, who were also included into the ranking".
About Best Lawyers®:
Best Lawyers® is one of the oldest and most respected international legal ranking. Studies are conducted annually in 78 countries and cover 146 legal practices. Since 1977, the publishing house has been releasing an independent ranking of law firms based on peer review in the legal industry.
More information about the company's participation in the ratings can be found here.
Back