GORODISSKY & PARTNERS
INTELLECTUAL PROPERTY
& TMT PRACTICE
Seminar "Some aspects of protection and enforcement of IP for successful business development" in Ekaterinburg
23 April 2019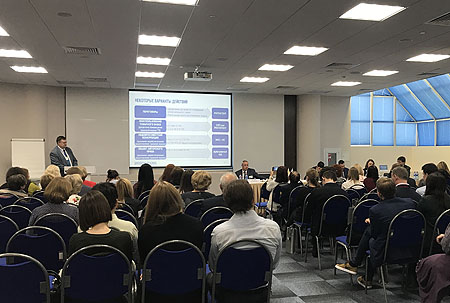 Leading specialists – Sergey Vasiliev, Ph,D., Senior Lawyer, Trademark Attorney, Yuri Kuznetsov, Partner, Head of Patent Practice, Russian & Eurasian Patent Attorney, Valery Lyzhin, Trademark Attorney, Tatyana Pogrebinskaya, Ph.D, Counsel, Valery Narezhny, Ph.D., Counsel, Stanislav Rumyantsev, Ph.D., CIPP/E, Senior Lawyer (all from Gorodissky & Partners, Moscow), Ksenia Dyomina, Ph.D., Patent Attorney, Sergey Egorov, Partner, Patent Attorney, Regional Director, Ekaterina Solonitsyna, Trademark Attorney, (all from Gorodissky & Partners, Ekaterinburg), Ramzan Khusainov, Trademark Attorney, Lawyer, (Gorodissky & Partners, Kazan) spoke at the forth Seminar from the series dedicated to the Gorodissky & Partners 60th anniversary "Some aspects of protection and enforcement of IP for successful business development".
The event was attended by 65 participants - representatives of small and medium business, industrial, commercial, service companies, business development consultants, lawyers, patent and trademark attorneys, marketing and advertising specialists, brand managers, etc.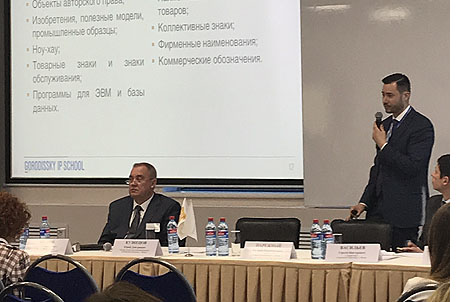 The Seminar took place in the frames of Gorodissky IP School the firm's educational project.
Back