Ford's status saved by IP Court
24 September 2015
The law with regard to famous trade marks is unequivocal: a trade mark may be recognised as famous if it became widely known as a result of intensive use on the date of filing the application among relevant consumers in respect of the goods of the applicant. There are special rules that regulate the procedure for recognising the trade mark as famous.
Ford Motor Company initiated the procedure of recognition claiming famous status from 2007 and submitted documents to support its claims. These included information on 122 production units in Russia, the number of cars sold on the Russian market (almost 35,000 in 2008), etc.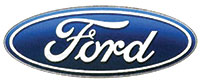 After examining the case, the panel of examiners refused to grant famous status to the trade mark. At first glance, the decision of the Patent Office may seem surprising: Ford cars are cruising the streets of many Russian cities. They are not bought and kept at home. They prove their existence on the streets every day. One would not be surprised if some of the examiners drove Ford cars to take part in the hearing. What was the reasoning? Analysis of the decision shows that some of the documents to prove the famous status were not duly prepared. Some advertisements could not be correlated with the car manufacturer. Historical and information documents were not from Ford Motor Company but from an associated company Ford Sollers Holding, booklets on the cars did not contain circulation numbers, diplomas and certificates were dated 2008 while the recognition date was sought to be 2007, there was not a single document which would show actual production and supplies of goods marked with the designation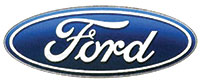 etc.
The procedure lasted for two years, and the applicant was twice asked to provide explanations about the submitted documents. Unfortunately nothing was presented. As part of the recognition file there were also filed results of a public poll. The panel recognised that the designation used to label the cars is indeed highly recognisable and is known to the majority of consumers. The results of the public poll, however representative, are only one of the pieces of evidence needed to obtain the status and should complement other pieces of evidence. Also, circumstantial information from the file shows that the trade mark Ford was used in the past in different (sometimes very different) versions which are quite distinct from the blue oval trade mark. However it is the blue oval that seeks recognition as famous.
The result was that the Patent Office refused recognition of the trade mark as famous. It is clear that the rules of recognition are strict and many, and they are intended to screen out marks that do not deserve recognition. They indeed help keep clean the register of famous trade marks.
Back