Russia: Chamber of Patent Disputes allows legal contraband
22 March 2019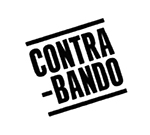 Luis Caballero, a famous Spanish liquor company filed a trademark application No 2016718658 for goods in Class 33 (alcoholic beverages except beer).
As expected, the patent office rejected the application because, as is easily understood in any language, it means illegal traffic of goods through the border. The examiner referred specifically to this fact. He reminded the applicant that unlawful transit of goods through the border violates customs regulations which is in contradiction of public interest and Russian law in general.
The applicant appealed the decision to the Chamber of Patent Disputes. He pointed out that the designation rejected by the patent office had been in wide use for quite a while in Russia. The goods are being sold in many big shops, chain stores and on the Internet. The goods are popular with buyers. Controlling bodies (customs etc.) do not have any objections to such sales, nor are there objections to the labelling of the goods.
The Chamber of Patent Disputes agreed with the arguments raised by the applicant and explained its position as follows.
It is true that the claimed designation includes word elements meaning "contraband". The designation elicits associations in the minds of consumers which are directly connected to the meaning of the word.
On the other hand, consumers understand that the claimed goods in Class 33 are necessarily subject to customs clearance when they cross the Russian border. They are subject to excise duty, and in such circumstances the designation is perceived by the consumer as something jocular and original in character. Besides, the applicant submitted documents showing that rum labelled with the claimed designation has already been on sale in the Russian Federation and has become famous as a drink characterised by a balanced taste. It has a bright, vibrant colour and bright golden tinge. As for the name used on the label of the alcoholic drink, it has interesting historical roots. The applicant produced documents supporting the choice of the name.
The name came about as a result of a notary public, Fernando Mora, who spent a holiday in the Dominican Republic. There he tasted a variety of rum and was enchanted by it. He packed several bottles of the drink in his trunk and smuggled it home to Spain. His friends also liked it. By chance, Mr Luiz Enrique Caballero Domingues, president of the old vinery, Luis Caballero, tasted it too and liked it.
He decided to buy the rum in 2012 and called it "Contrabando". The choice was clearly good because in 2013 the rum won a gold medal at Congreso Internacional del Ron.
The Chamber of Patent Disputes considered this and also took into account the fact that the claimed designation had obtained registration in the European Union (Reg. No 10606101).
Thus the Chamber of Patent Disputes concluded that registration of the claimed designation would not contradict public interest.
Back