Alexey Fateev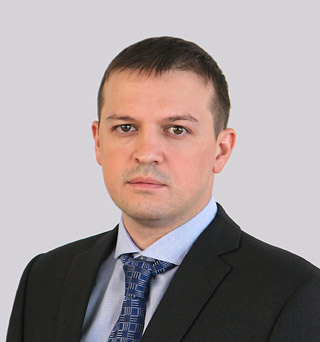 Head of Drawing Department

Moscow
send message
Education

Russian State Social University (2005-2011)
Bauman Moscow State Technical University (2016 – 2019)

Trainings

Educational and Research Center under the Bauman Moscow State Technical University (2015)

Experience

Printing House "Globus" (2006 – 2015)
Gorodissky and Partners since 2015

Languages
General:

Engineering graphics
Art and industry graphics
3D modeling
Industrial design

Special:

Editing of graphic materials of applications for inventions, utility models and industrial designs
Preparation of graphic materials for expert opinions, legal and administrative proceedings
Graphical revision of image trademarks
Graphical remake of sketches into applications for inventions or utility models
Modification of packaging graphic elements
Making layout images of industrial or handicraft products on a product sample
Making interface images for computer product
Making layout images for a product with complex colors combinations
Making layout images of architectural solutions and large-sized products
Preparation of graphic materials for legal proceedings in Russia concerning the violation of rights to the industrial design of a large American company, a producer of spices.
Graphic improvement of a series of image trademarks for a major Russian chemical enterprise.
Preparation of user interface images for a major US corporation, software manufacturer.