Anastasia Glukhareva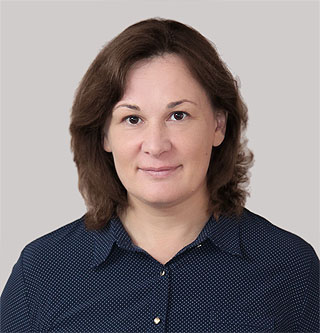 Russian Patent Attorney
Eurasian Patent Attorney
Patent Search Department

Moscow
send message
Education

Lomonosov Moscow State University of Fine Chemical Technologies (chemical technology and biotechnology, 1993-1997)
Lomonosov Moscow State University of Fine Chemical Technologies (technique and technology, 1997-1999)

Trainings

Course "Patenting procedure in accordance with the Patent Cooperation Agreement" (2015)
Training program from WIPO on the PCT World Intellectual Property Organization system (2020)

Membership

Chamber of patent attorneys

Experience

Federal Institute of Industrial Property (FIPS) of Russian PTO (1999–2007)
Moscow office of Gowling WLG (International) Inc. (2007–2020)
Gorodissky and Partners since 2022

Languages
Patent search in Russia and abroad with a report according to Russian or foreign standards
Conducting patent and statistic searches in technical fields
Patent searches covering scientific-technical publications in Russia and abroad
Consulting on patent information

Membership

Chamber of patent attorneys
"Unity of invention requirements: Russia versus Eurasia" (IAM, February 2020)
Presentations
"Patents: asset or load?" (OpenBio Conference, September 2022)
Participation in projects involving research on patent clearance in Russia for companies planning to sell their products on the Russian market.
Advising a Russian company operating in the field of biotechnology on the formation of a strategy for acquiring patent rights in Russia.
Conducting IP audit to form a proposal for the acquisition of a number of Russian pharmaceutical company products by a foreign company.