Anastasia Volkova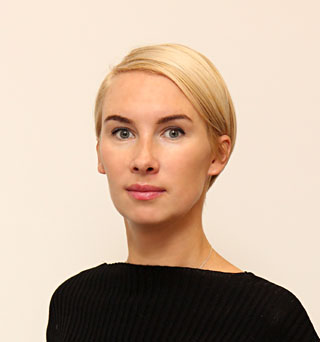 Russian Patent Attorney
Eurasian Design Attorney
Patent Search Department

Moscow
send message
Education

Griboedov Institute of International Law and Economics (1996–2002)
European Patent Office (Hague, Netherlands) (2008)

Experience

«Galakt» law firm (2000–2004)
Gorodissky and partners since 2004

Languages
Patent search in Russia and other countries and drawing reports according to Russian or foreign standards
Patent and statistical searches in various technical fields
Patent searches covering scientific-technical publications in Russia and other countries
Consulting on patent related issues
Conducting industrial design searches in Russia and abroad
Presentations
«Business intelligence: opportunities and risks» (12th annual seminar «IP Protection Strategies for Successful Company Development», Moscow, April 2014)
«Infringement search of technological items» (11th annual seminar «IP Protection Strategies for Successful Company Development», Moscow, April, 2013)
«Infringement search of technological items» (9th annual seminar «IP Protection Strategies for Successful Company Development», Moscow, April, 2011)
«Information support of local research and technology projects and product launch» (seminar «Topic issues of legal protection of inventions and utility models», Moscow, 2009)
Participated in plurality of projects involving FTO design searches in Russia for various companies planning to introduce new projects in the Russian market, including medical devices, package, sanitary equipment, etc.
Consulting a new Russian company, working in the sphere of innovation projects on a patenting strategy in Russia.
IP due diligence of a big Russian nuclear corporation.
IP due diligence of a large Russian pharmaceutical company to be offered for sale to a foreign company.