Mikhail Samsonov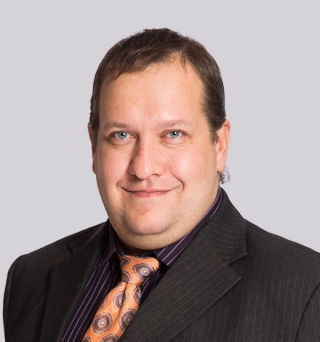 Russian Patent Attorney
Eurasian Patent Attorney
Ph.D
Electronics & Physics Department

Moscow
send message
Education

National University of Science and Technology «MISIS» (1996–2000)
The University of Resources (Freiberg, Germany) (2000–2001)
National University of Science and Technology «MISIS» (2006)

Trainings

Vossius & Partners (Munich, Germany) (2006)
Vossius & Partner (Munich, Germany) (2006)
Boehmert & Boehmert (Munich, Germany) (2011)

Reference

Notable practitioner
by MIP IP Star

Experience

Metallurgical Complex «EKO-Stahl» (Germany) (2000–2001)
«MISIS» Steel Metallurgy Department (2001–2004)
«Gorodissky and Partners» since 2004

Languages
Patents in the field of:

Mining and processing of iron ores
Mining and processing of non-ferrous ores
Mining and processing of rare metal ores
Production of industrial gases
Manufacture of refractories
Production of basic iron, steel and ferrous alloys
Manufacture of railroad rails
Production of hot-rolled steel and wrought iron
Manufacture of iron and steel pipes
Electrolysis of aluminum
Forging, pressing, stamping and rolling
Powder metallurgy
Manufacture of electric furnaces
Surface heat treatment and thermal spraying
Manufacture of machinery and equipment for metallurgy
Electric-powered machines and equipment
Recycling of secondary raw materials
Recycling of metallic waste and scrap
Recycling of non-ferrous metallic waste and scrap
Generation, transmission and distribution of electricity, natural gas, steam and hot water

Reference

Notable practitioner
by MIP IP Star
Presentations
"Use of features defining ranges of values in patent claims" (18th Gorodissky annual seminar "IP Protection Strategies for Successful Company Development", Moscow, October 2020)
"Protection of rights for new technologies in Russia and other countries" (seminar "Recording rights on results of scientific and technical activity and capitalization of intellectual property. Defining patent and license strategies", Central Institute for upgrading professional skills of the Federal Agency for Atomic Energy, Obninsk (Moscow region), November 19, 2008)
"Utility model as an efficient IP protection instrument for new products" (seminar "Topical IP issues" , Nizhni Tagil, May 2006)
Due diligence of IP rights and suppression of patent rights infringement for one of the largest European companies, producing equipment for rolling and heat treatment of rails.
Advising and assistance in suppression of IP rights infringement of a large European producer of refractories for iron-and-steel industry.
Assistance in appeal proceedings in European PTO for a large Russian company, working in the field of coating materials for jet components.
Consulting a large Russian producer of pumping equipment for oil and gas industry on forming a patent strategy in Russia and EEU countries.
Consulting a large European company (metallurgical equipment and ferroalloys producer) on prevention of patent infringement and assistance in forming a patent strategy in Russia.