GORODISSKY & PARTNERS
INTELLECTUAL PROPERTY
& TMT PRACTICE
About us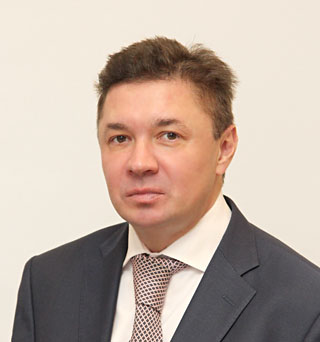 Konstantin Zenov
Russian Patent Attorney
Eurasian Patent Attorney
Moscow
send message
Education

Moscow State Pedagogical University (1989–1995)
Ivanovsky Institute of Virology Russian Academy of Medical Sciences (1994–1995)
Strasbourg University (France) (1996–1997)
University of Paris (France) (1997–1998)
Russian State Academy of Intellectual Property (2001–2002)

Experience

Gorodissky and Partners since 1999

Languages

Russian
English
French
Dutch
Patents in the field of

Production of food and beverages
Production of pre-cooked and preserved food
Production of bio-fuels
Chemical pesticides and related agro-chemical products
Production of pharmaceutical preparations and related materials
Production of drugs
Detergents, cleaning and polishing products
Manufacture of perfumes and cosmetics
Biotechnology methods
Preparation of recombinant strains of microorganisms and viruses and viral vectors
"Features of patenting inventions in the field of cosmetics" («Patenting», Moscow, 2002)
"About the "Riluzolum" judgment of the Appeals Chamber and the Supreme Patent Chamber» ("Pharmateca», #7(49), 2001)
Consulting a Russian pharmaceutical company on filing an application for medical invention and forming the patenting strategy in Russia and abroad
Consulting a large Russian food processing company on their patent portfolio protection from competitor`s attacks and a strategy of retaliatory attacks on competitor`s intellectual property.
Competitor`s patent portfolio analysis on a certain technology of fodder preparation in order to define the possibility of the patent cancelling; patent cancellation strategy development for suppression of the client`s IP rights infringement; successful cancellation of the competitor`s patent.
Representation of an American confectionary manufacturer in utility model infringement case; determination of extent of patent protection and a defense strategy development with the minimal modifications of the products.
Representation of a Russian manufacturer of in patent infringement case in the Chamber of Patent Disputes and in courts.
Representation of foreign pharmaceutical companies in the Chamber of Patent Disputes and in courts.