Viktor Gorshkov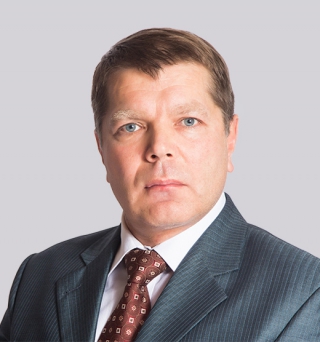 Partner
Russian Patent Attorney
Eurasian Patent Attorney
Electronics & Physics Department

Moscow
send message
Education

Moscow Technical University of Communications and Informatics (1978–1983)
Russian State Academy of Intellectual Property (1987–1989)

Trainings

Boehmert & Boehmert (Munich, Germany) (2005)
Albihns AB (Stockholm, Sweden) (2007)

Experience

Federal Institute of Industrial Property (1987–1989)
Sojuzpatent (1989–1999)
Gorodissky and Partners since 1999

Languages
Patents in the field of:

Computers and other data processing equipment
Artificial intelligence systems
Electric-powered machines and equipment
Electrical distribution and control apparatus
Wires and cables
Chemical sources of power
Electrical lamps and other lighting equipment
Electronic devices
Semi-conductor components
Piezo-electrical crystals
Integrated circuits, micro-assemblies, and micro-modules
TV and radio transmission equipment, telecommunications apparatus
Apparatus for receiving, recording, and the playback of sound and image signals
Video monitors and video projectors
Electroacoustic equipment
Antenna technology
Radar, radio navigation apparatus and remotely controlled radio equipment
Audio recording and reproducing equipment and video equipment
Presentations
"Patent protection in the CIS countries" (the 11th Annual seminar "IP Strategies for Company's Successful Development", Moscow, April 2013)
"Patents on software, myths and reality" (the 10th Annual seminar "IP Strategies for Company's Successful Development", Moscow, April 2012)
Representation of large foreign companies in appeal proceedings against patents refusal (inventions in the field of computer-generated solutions in electronics) in Russian PTO.
Advising an innovative Russian company working in the field of video equipment on forming a patent protection strategy in Russia, USA, Europe and Japan.
Patenting support for Russian companies (inventions in the field of storage technologies and data) abroad.