Dmitry Rusakov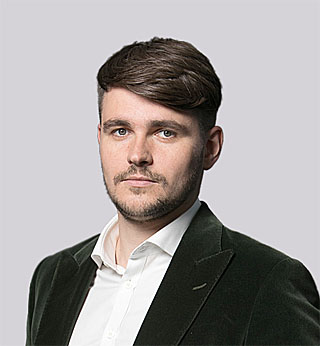 Head of Brand Protection Group

Moscow
send message
Education

National Research University "Moscow Power Engineering Institute" (2004-2008)

Experience

Boiron LLP (Head of Business Intelligence Department, 2008-2015)
Group-IB (Head of Brand Protection, 2015-2018)
Gorodissky and Partners since 2018

Languages
Trademarks
Unfair competition and false advertising
Online brand monitoring
Anti-counterfeiting
"Mandatory product labeling: a solution to the problem?" (Сommersant - Sibir, October 2020)
Presentations
"Latest platform for monitoring and elimination of infringements on the Internet" (10th Anti-counterfeit International Forum, Bishkek, September 2022)
"Monitoring and Elimination of Trademark Violations on the Internet" (Partnership program between Gorodissky & Partners and OZON marketplace, Moscow, September 2021)
"Countering IP infringements on the Internet through Legal Tech solutions" (Conference "Intellectual Property: the rules of the game in a digital transformation", Moscow, June 2021)
"The practice of identifying and eliminating violations of your rights on the Internet: technologies and recommendations" (XII IP FORUM. Russia & CIS, Moscow, April 2021)
"How to increase sales of official products on the Internet and protect your business from counterfeit and illegal products?" (VI Annual Conference "Russian market of luxury goods", Moscow, November 2020)
"Technological methods of brands protection online" (Retail Hub 2020, Moscow, September 2020)
"The Internet Sales Market and the Specifics of Intellectual Property Rights Protection Amid the COVID-19 Pandemic" (Pravo.ru conference "Post-COVID-19: new legal reality", Moscow, July 2020)
"Fighting the violation of intellectual property rights on the Internet" (CCI France Russie webinar "The consumer will not be the same. Leaders Online Discussion", Moscow, June 2020)
"Intellectual property and issues in the field of commercialization of medical devices" (Seminar "IP and issues in the field of commercialization of medical devices", Moscow, November 2019)
"Brand protection in digital" (IV International conference "IP rights protection", Moscow, October 2019)
"The role of intellectual property in modern business" (Seminar "The role of intellectual property in modern business", St. Petersburg, June 2019)
"Modern methods of combating violations on the Internet" (Seminar "Commercial principles of IP assets management", Kazan, December 2018)
Monitoring of illegal use of trademarks on the Internet for the largest premium manufacturer of Italian clothing and accessories.
Regular monitoring and blocking of phishing web-sites for the largest American shoe manufacturer.
Developing a comprehensive strategy to combat Internet trademark infringement for international children's toys and content company.
Carrying out an analysis of the situation on the online sales markets for a new product to enter the Russian market for the largest Japanese manufacturer of spare parts.
Protection of business reputation on the Internet of a large international FMCG company.